---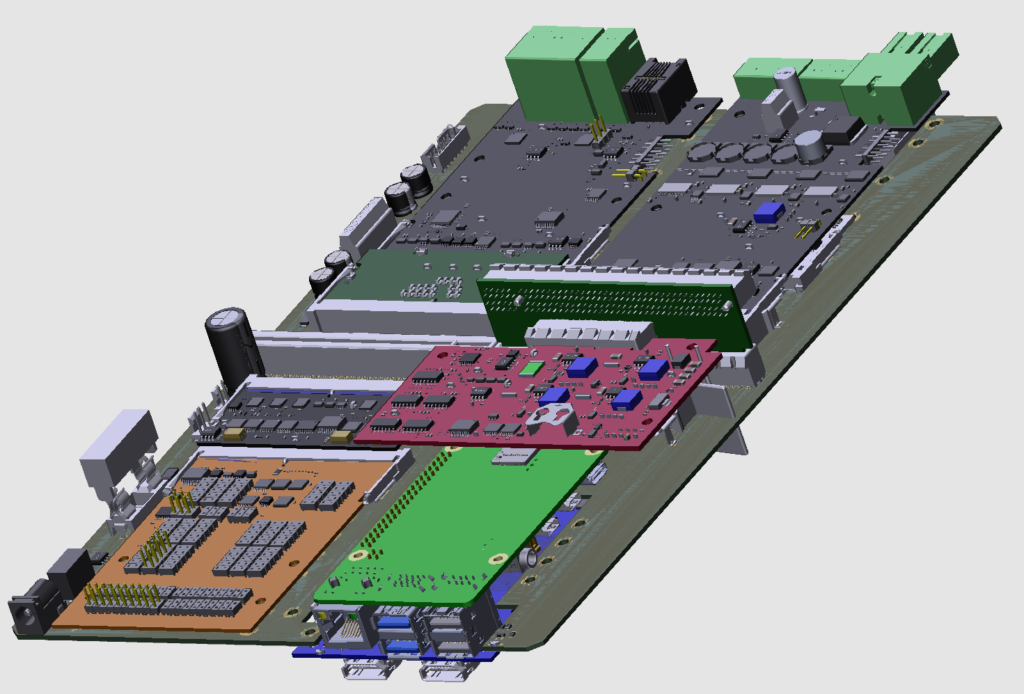 Accordion UnoTM
Accordion UnoTM is a versitile test- and automation platform for a wide range of applications, including test interface, autmated machine control systems and data logger.
Modular build system using modules that can be combined to tailor your measurement needs. Allows for almost endless expansion.
Real linux-based computer system provides modern connectivity and a vast range of possible on-board functionality for your application.
Modular software architecture provides state-of-the-art logging, visualization and add-on capabilities.
Minimizes the impact of component shortages/EOL
---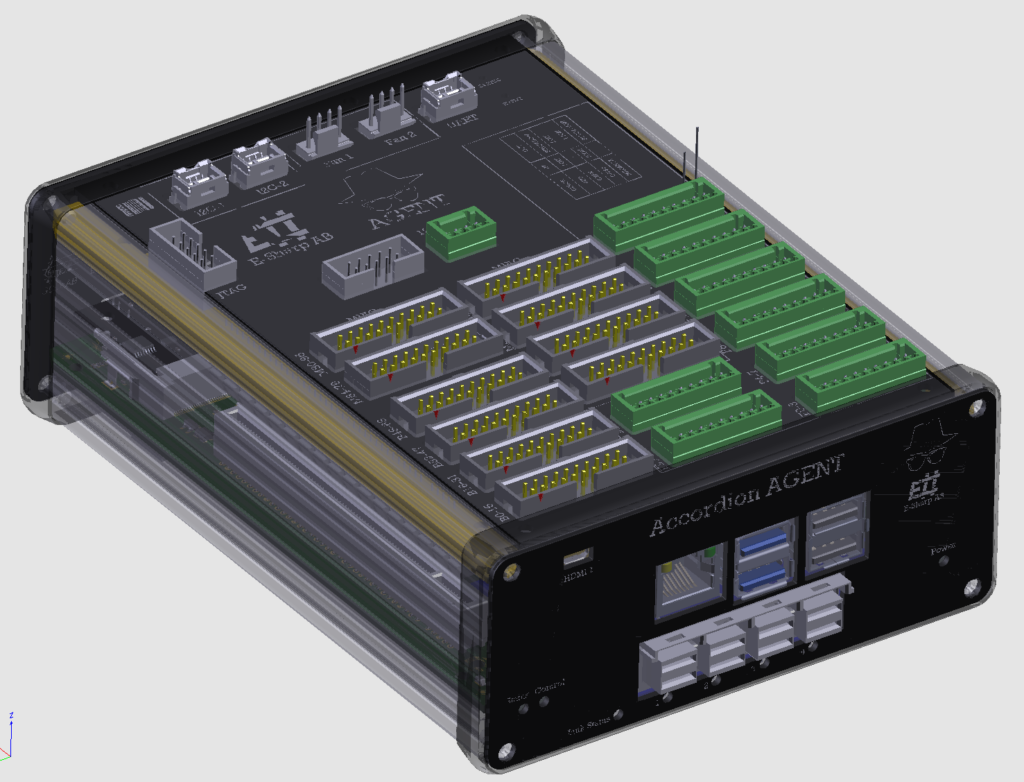 AGENT
Agent stands for Accordion Generic Test Interface.
It uses the Accordion™ unique building blocks to create a truly flexible and powerful measurement solution. With this you can handle virtually any measurement challenge you are facing.
The solution scales with your need and is built to make it easy to add-on specialized functionality, all in the same hardware- and driver environment. Every module is also re-usable for your future projects.
GET IN TOUCH
Schedule a Meeting
Our Modules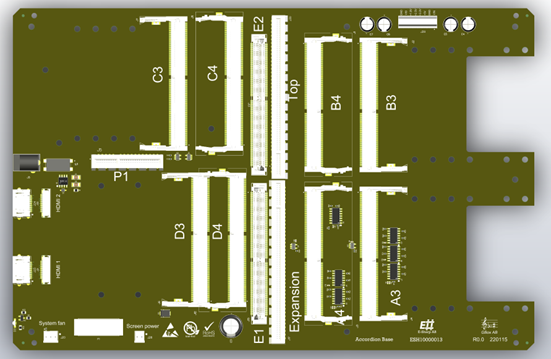 Accordion Base™
Accordion Base is the board every module is connected to, it provides 18 module slots. Further expansion is possible with x2 PCIe risers. The base provides the interconnect between modules, connections to the DUT or controlled system, power supply and distribution. Accordion Base can be customized for the specific application and could be designed either by the user or be custom made upon request.
---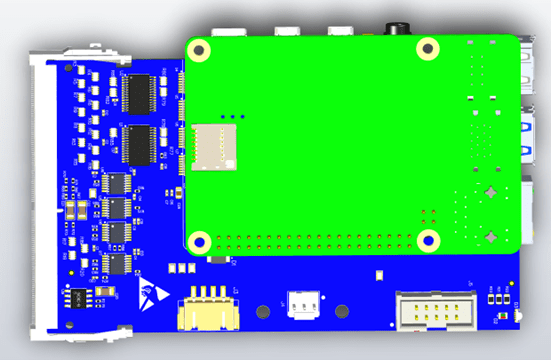 Control Module
The control module contains the controller parts of the Accordion™ system. Acts as a carrier for the Raspberry Pi4 and provides switching of communication buses to 32 modules.
The controller can run autonomously or as a peripheral controller controlled by a PC host together with a driver. In peripheral controller mode, an API and a graphical user interface enables both automated and user interaction with the system.
---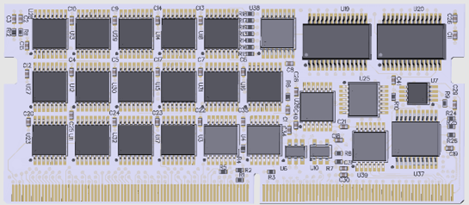 MPIO Module
64 channel multi-purpose input output module. Each channel can be individually configured to be either analog input/output or digital input/output. It can also measure resistance on channels 1-56.
---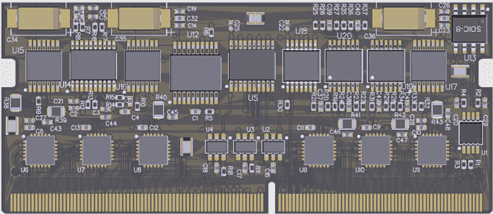 GPIO Module
96-channel general purpose digital input/outputs, push-pull or open drain, latch capable, configurable I/O voltage per bank.
---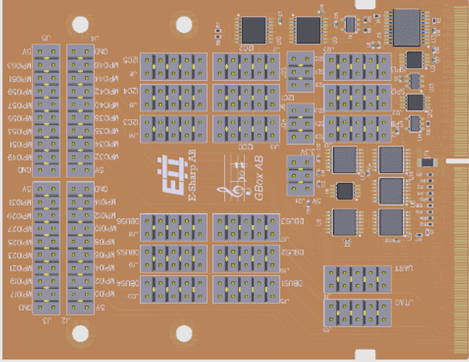 DUT Module
Lab/Prototype board that allows for easy access to signals through 2.54mm headers. It also includes headers for 8 channels I2C, SPI and UART
---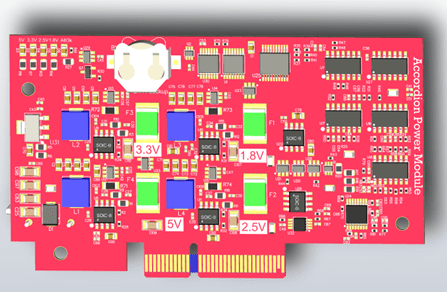 Power Module
Provides all system voltages and reference voltage needed for the Accordion system itself.
---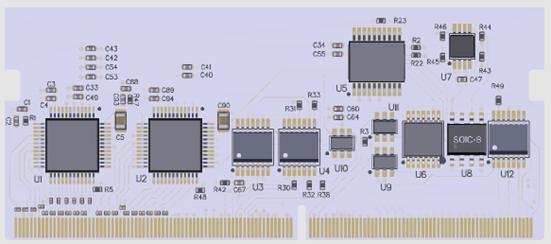 Thermocouple Module
40 channels, 2-, 3- or 4-Wire RTDs, Thermocouples, Thermistors and Diodes. Detection of faulty sensors and built-in automatic cold-junction compensation.
---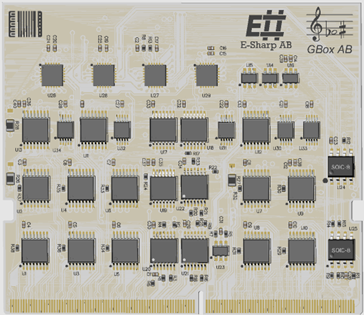 Analog Multiplexer Module
10*8 Multiplexer configurable as 1:80, 2:40 …10*8. Lanes A-B, C-D … J-K are length matched.
Option to route Accordion's SPI, I2C and UART buses to all channels.
---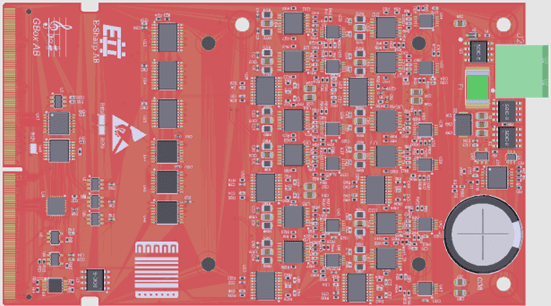 VOUT Module
24 Channel linear power supply that operates in 2-quadrants (able to both sink and source current).
---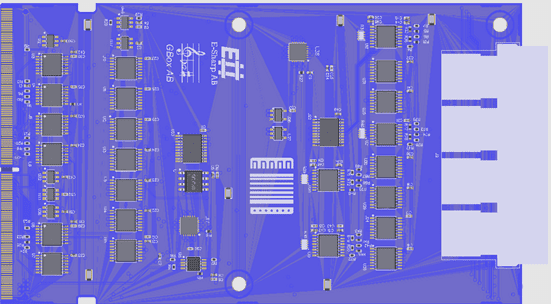 Satellite Link Module
Gives Accordion Uno™ the capability to communicate with satellite units to further expand the number of modules and connectors that can be fitted. For applications that would benefit from having data collection remotely from the main unit, or when the base capability isn't sufficient.
---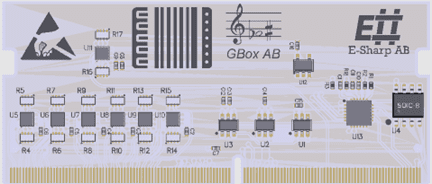 RF Switch Module
36-Channel RF switch module 0.1 to 6.0 GHz switch designed to be used as a compact RF switch for galvanic or sniffer antenna applications.